Opportunity for mobile trader
We're a hungry bunch at Inverness Campus.
With lockdown now hopefully behind us, there are more people back working, studying, living, and using the Campus for recreation. We think this offers a great opportunity for a mobile operator interested in supplying local, fresh food.
To see whether it works for a trader and for the Campus users, we're offering a free pitch at a plot on the  Campus, right next to the local businesses, for three months as a pilot project.
What's on offer?
As Campus developers we are looking for applications from caterers/suppliers who would like to take part in a 3-month trial. We'd like to get started in June 2022, so are looking for applications by 26 May 2022.
The available pitch will be on Plot 8 where the majority of Campus businesses are based within Aurora and Solasta Houses.
Did you know that when the workplaces are fully open 900 people work here? And then there are the students, builders, and visitors who come to enjoy the parklands.
There's no charge for the pitch for the pilot period, however following the pilot any future opportunities will be subject to a fee and a more formal bid process.
There has never been seven day a week catering at the Campus, although as restrictions have eased, UHI Inverness has recommenced weekday catering provision which is open to the public.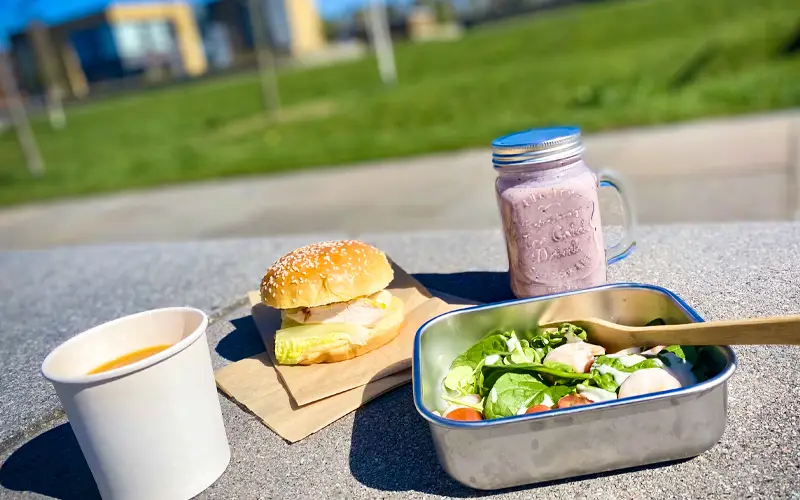 The detail
Conditions of pitch location
There will be no fee levied for the pitch as this is a trial operation of three months. As this is a pilot which will help inform planning for future catering options, HIE will expect the successful vendor to share feedback on the trial.  Should the opportunity become more long term, there will be a more formal bid process and HIE reserve the right to implement a fee. 
The pitch is available between 08:00 – 18:00 hours, seven days per week. Notes of interest are invited from those wishing to take up this full option or operate on a part-time basis (in which case other hours may be offered to a second operator).
During and after the end of each sales period, the operator will be expected to regularly check for litter in the vicinity of the pitch and to clear the area surrounding the mobile unit of all litter by removing it from site.
The vendor must provide evidence that a valid street vendor's licence is held along with a valid food safety certificate are both in place for the duration of the pilot. The vendor must also hold appropriate insurance.
In addition to the catering unit pitch, one vehicle parking space will be available to the vendor.  Any further vehicles must be parked in designated parking areas at An Lòchran or the visitor car park.
Any publicity materials must be shared in advance with HIE prior to publication. The vendor is expected to use the correct name of the site – "Inverness Campus" and no other variant.
The vendor must abide by the overall rules for Inverness Campus, particularly those relating to use of Campus roads. E.g. awareness of the pedestrian and cycle priority across all roads, keeping within the speed limit of 20mph and parking within designated areas (there is no parking permitted on roads, verges or pavements). In addition the vendor is expected to make any customers from outwith the Campus aware of these rules.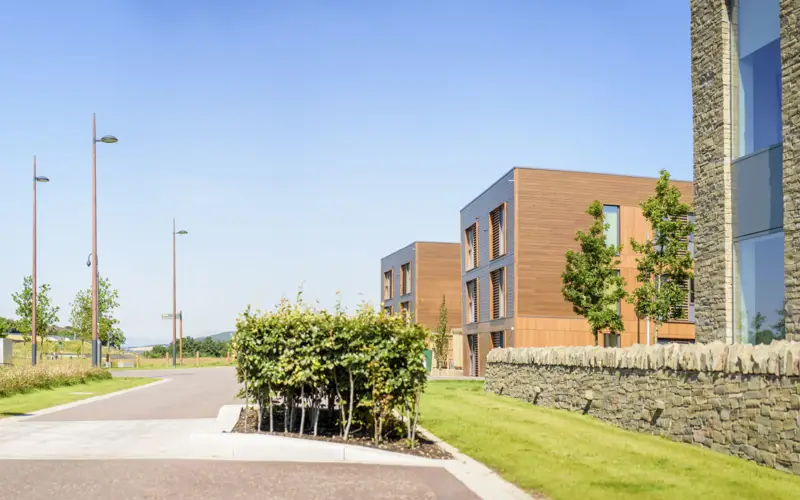 Selection criteria
The selection of the successful supplier/s will be based on:
Demonstration of agreement and willingness to adhere to conditions set out, including commitment to feedback information about the operation during the time of the pilot project.
Proposed hours of operation.
Style and range of value for money catering offered. A selection of hot and cold drinks should be offered along with quality lunches, snacks and sweet treats. A focus on provision of local seasonal produce and freshly made foods is preferred.
Submission of appropriate documentation, as detailed in conditions.
Submission of sample menu and pricing, and statement around type of food to be provided.
Photograph of catering unit.
Statement on the type of food to be provided including supply chain and sourcing, environmental considerations.
Evidence of relevant insurances held.
Evidence of valid street vendor's licence.